ANTI-AGING TREATMENTS
BOTOX - Botox has revolutionized our anti-aging armamentarium. Botox can eliminate frown lines, crow's feet and forehead wrinkles with a quick treatment session. Botox is also used for creating a nonsurgical brow lift, resculpting downturned corners of the mouth, softening smoker's lines, and minimizing neck lines and bands. Botox is safe and effective and not only treats the lines you can see but prevents wrinkles in these areas and keeps existing lines from getting worse. Because Botox can prevent wrinkles from developing, it is the only wrinkle treatment to begin even before you ever see a line between your brows. Treatment is performed by Dr. Evans or our physician assistant, Abby McCarthy, and consists of several small injections into the treatment area. Pre-application of a numbing cream makes the treatment virtually painless. Repeat treatments are typically performed every 4-5 months.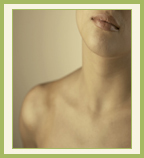 FILLERS - A variety of filler materials are available to fill lines, scars, and to create more defined, fuller and more youthful lips. Fillers may also be used to add volume and restore hollowed changes of aging. These materials are injected directly into the area and gently "lift", "fill in", or add volume. Hyaluronic acid or collagen are the more common fillers used today. Restylane is one of the most popular of the fillers used. Pre-application of a numbing cream makes the treatments virtually painless.
MICRODERMABRASION - Skin is renewed and polished, utilizing crystals to cause a gentle abrasion. This is a safe and effective way to stimulate new cells and regenerate collagen. Microdermabrasion is used to treat acne, acne scars, and for anti-aging benefits. With repeated treatments, you will typically see improvement in fine lines, acne scars, and blotchiness. Skin is left with an even texture and a healthy glow. A series of 6 treatments is generally recommended.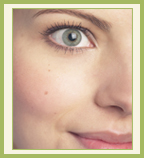 PEELS - Chemical peels have been used since the days of Cleopatra to rejuvenate the skin. The Medispa offers glycolic acid, salicylic acid, and a variety of other types of chemical peels specifically selected for your individual needs - whether it be as a therapeutic acne treatment, an anti-aging treatment, treatment of brown spots of Melasma, or freshening and rejuvenating the skin. These treatments leave your skin cleansed and healed with a youthful glow.
Peels may be performed individually or as a series depending on your goals and needs. Dr. Evans and her staff will select the regimen that will be most beneficial to you. Chemical peels may be performed on the face, neck, chest and back to provide your optimal benefit.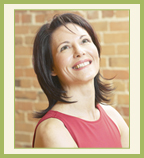 INTENSE PULSED LIGHT (IPL) - The IPL is a laser-like light source used for photorejuvenation. Light therapy is used to rejuvenate the skin. Treatments are performed on the face, chest, hands, or arms to remove diffuse brown or red spots caused by sun damage or rosacea. A series of treatments leaves your skin "even-toned" without the mottled brown and red blotchiness so characteristic of sun-damaged skin. An IPL series can turn back the clock and take years off of your face, trunk, or hands.
SCLEROTHERAPY - Leg vein injections continue to be the mainstay of treatments for spider veins on the legs. In some instances, injections are combined with Laser treatments to achieve optimal results. A sclerosing agent which can melt away your spider veins is injected directly into the affected blood vessels on the legs. This causes the vessels to collapse and be absorbed. Extensive or mild involvement of the legs may be treated and multiple treatment sessions are required. A fine-gauge needle is used which makes the treatments virtually painless. This is the way to bare your legs with confidence!
SKIN CARE PRODUCTS - click here to see our skin care products.